Back to overview
Polyvalent Worker with responsibility (m/f)
Eernegem (Belgium)
Tasks
You manage the activities on our site in a team of ten.
Your main task consists of loading and unloading cargoes (photo 1) and of moving pallets with a forklift truck (photo 2).
You help to sort and repair pallets. During these activities you operationally manage your colleagues: you divide the work in the warehouse, look to efficient sorting and repairing, supervise the compliance of (safety) guidelines, solve problems with employees and drivers, etc (photo 3).

In addition, you support the production manager in administrative tasks. If the site manager is absent, you fully take over his tasks. You report to the site manager (photo 4).
The first weeks, you will be sorting pallets in order to get to know all of them as quickly as possible. After that, the tasks will evolve.
Offer
PGS Group, an industrial group with 46 sites in Belgium and abroad, is currently recruiting. PGS Group is a French leader within its field and specializes in the production, reconditioning and rental of pallets, as well as related services.
Location: Oostendesteenweg 199, 8480 Eernegem (Belgium)

Profile
Enthusiastic, independent but also a team player.
Good at organizing, seeing work and good administrative skills.
Not afraid of taking the lead. Besides Dutch, you also speak some French.
You are able to do physically demanding work.
You are a certified forklift driver.
Billing information

Support Services BVBA
Noordlaan 21 B-9200 Dendermonde
F +32 59 27 51 28
BTW BE 0886.572.971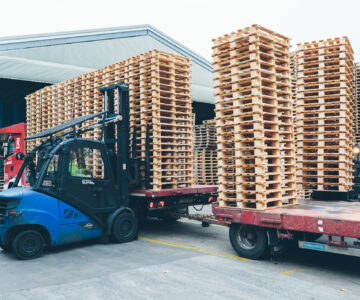 1
2
3
4