Back to overview
Operator for Milling Machine (M/F)
Poperinge (Belgium)
Tasks
You ensure a constant supply of wooden boards into the milling machine,
The machine can produce continuously thanks to your intervention,
You intervene in case of a machine standstill and you make sure that the machine is running again as soon as possible. The result is a milled board.
Then you tie the stack of boards with a rope so that it can be stored.
Offer
The PGS Group stands for a no-nonsense work environment where work hard/play hard is not an empty promise. In addition to an attractive salary, you will enjoy various extra-legal benefits. PGS continuously invests in their people, machinery, operations... in order to further strengthen their position as market leader.
Location: 8970 Poperinge (Belgium)

Profile
You can correctly read a production drawing,
You have a feeling for dimensions (height, width, length) and you work accurately,
You can handle a ruler, a hammer, a nail gun,
If you are in possession of a forklift certificate, that would be an added value,
You like working in the open air.
Invoicing data
PGS DE BACKER PALLETS NV
Sint-Jansstraat 19 - 8970 Poperinge
BTW BE 0426 292 630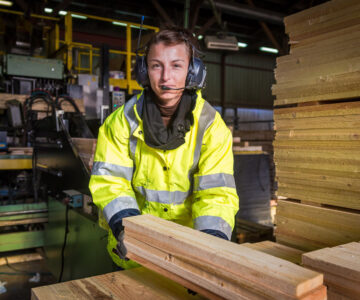 1
2
3
4