Back to overview
Crate Assembler (M/F)
Poperinge (Belgium)
Tasks
You study the production drawing to know exactly the dimensions of the crate you have to make,
Together with your colleague you make the parts for the wooden crate on a working station,
You use tools such as a hammer, nail gun and ruler to make the parts,
You then put these parts together with your colleague. The result is a wooden crate.
You use the (four fork) forklift truck to stack the crates.
Offer
The PGS Group stands for a no-nonsense work environment where work hard/play hard is not an empty promise. In addition to an attractive salary, you will enjoy various extra-legal benefits. PGS continuously invests in their people, machinery, operations... in order to further strengthen their position as market leader.

Location: Sint-Jansstraat 19 - 8970 Poperinge (Belgium)
Profile
You can correctly read a production drawing,
You have feeling for dimensions, height, width, length and you work accurately,
You can handle a ruler, a hammer, a nail gun,
If you are in possession of a forklift certificate, that would be an added value,
You like working in the open air.
Invoicing data
PGS DE BACKER PALLETS NV
Sint-Jansstraat 19 - 8970 Poperinge
BTW BE 0426 292 630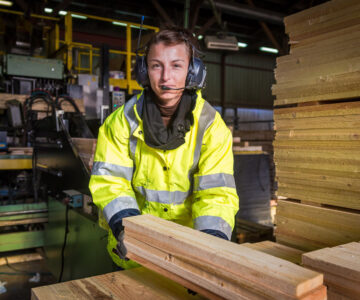 1
2
3
4